Fear & Faith - Elisha's Invisible Army Chalk Talk
The city of Dothan was surrounded by an army from Syria. Their mission had one single purpose--the capture of Elisha the prophet. When Elisha's servant rose early that morning and saw the situation of the city, he was afraid and cried to Elisha, "Alas, my master! How shall we do?" He had great FEAR! Elisha, however, was
not
afraid, but had peace and confidence in God. He said, "Fear not: for they that be with us are more than they that be with them."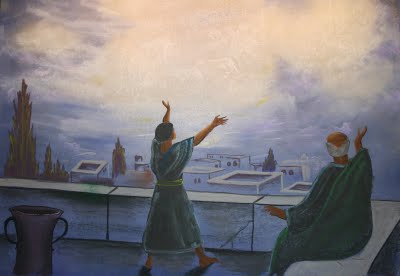 Then Elisha prayed, and said, "Lord, I pray thee, open his eyes, that he may see!"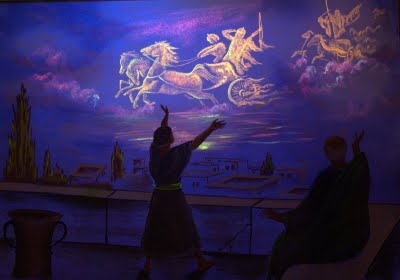 "The Lord opened the eyes of the young man; and he saw: and behold, the mountain was full of horses and chariots of fire round about Elisha."
This history teaches us a valuable lesson on fear. It is a sin for the Christian believer to have fear. Jesus said in John 14:27, "Peace I leave with you, my peace I give unto you: not as the world giveth, give I unto you. Let not your heart be troubled, neither let it be afraid."
We are faced with the temptation to worry or be afraid often. So how do we find victory? Isaiah 12:2 tells us how to
prevent
fear: "Behold, God is my salvation; I will
trust
, and not be afraid: for the LORD JEHOVAH is my strength and my song; he also is become my salvation." You do not ever need to be afraid! Fear can be prevented by trusting in the Lord.
Sometimes fear overcomes us. How do we
conquer
fear? The psalmist said, "What time I am afraid, I will
trust
in thee" (56:3).
The only way to
prevent
or
conquer
fear is to trust in the Lord. He has a plan for each of our lives! Let us just trust and obey!